Today, we're excited to announce the release of Confluent Platform 7.3. Building on top of the innovative feature set announced in recent releases, the latest version reinforces our key product pillars by bringing more of the cloud-native experience of Confluent Cloud to self-managed environments, enabling data streaming everywhere, and bolstering the platform with a complete feature set.
This release brings three primary benefits to enable this vision:
Easily bridge legacy systems to the cloud

with

certified IBM MQ Premium Connectors for z/OS

Reduce TCO and operational burden

with increased DevOps automation through

Confluent for Kubernetes 2.5

and

replica rack mixing for Multi-Region Clusters

Accelerate the development of stream processing pipelines

with

pause and resume functionality for persistent queries through ksqlDB 0.28
[Upgrade to Confluent Platform 7.3]
Confluent Platform 7.3 at a Glance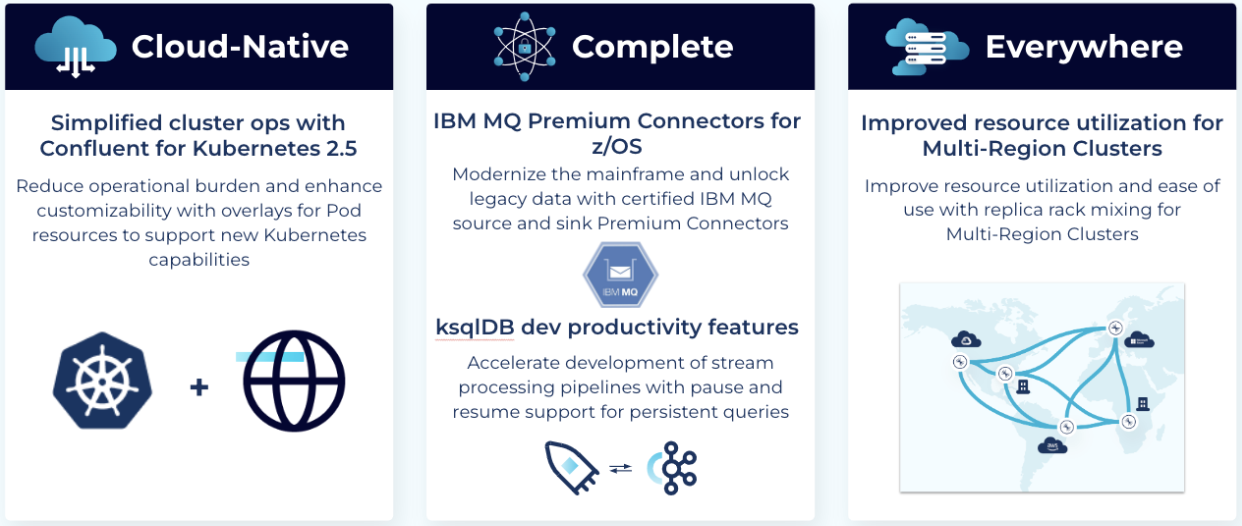 Read the blog post or the full release notes for more details.
Cheers,
Confluent Team