Here at Confluent, we aim to provide world class service that helps you put data in motion. We want you to have all of the information at your fingertips to help you get the most out of your Confluent experience.
Answer Suggestions
We have over 700+ knowledge articles that may have the answer you are looking for. When you submit a request to Confluent support, we are now suggesting answers from the support portal on some of our form and email channels.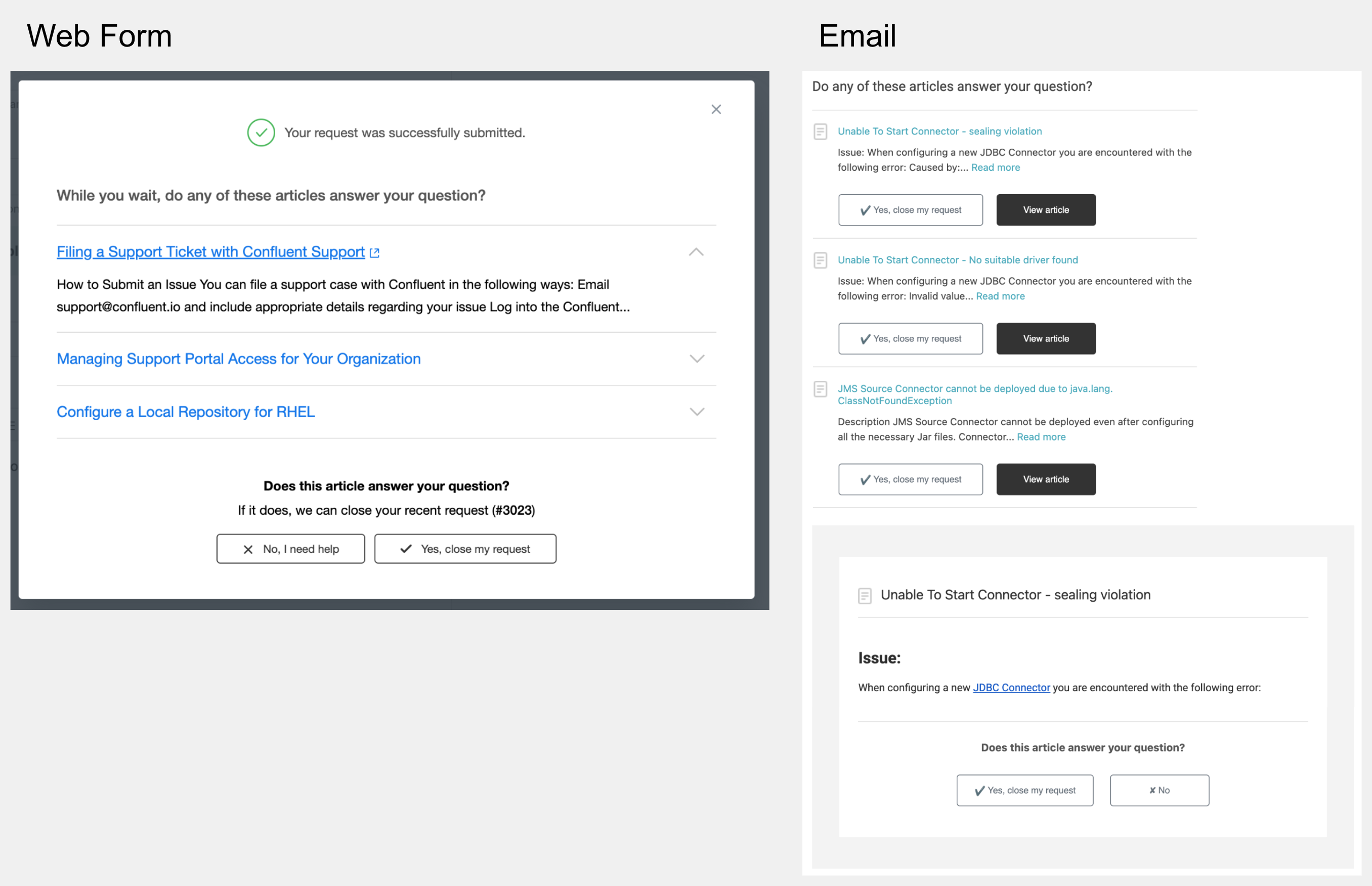 Our suggestions will give you the option to solve your ticket if your question was answered. If not, you can let us know that you still need help and dismiss the prompt (or ignore the email). Clicking through to an article gives you the option to see the full article content. You'll see a prompt in the lower right corner asking if the article answered your question.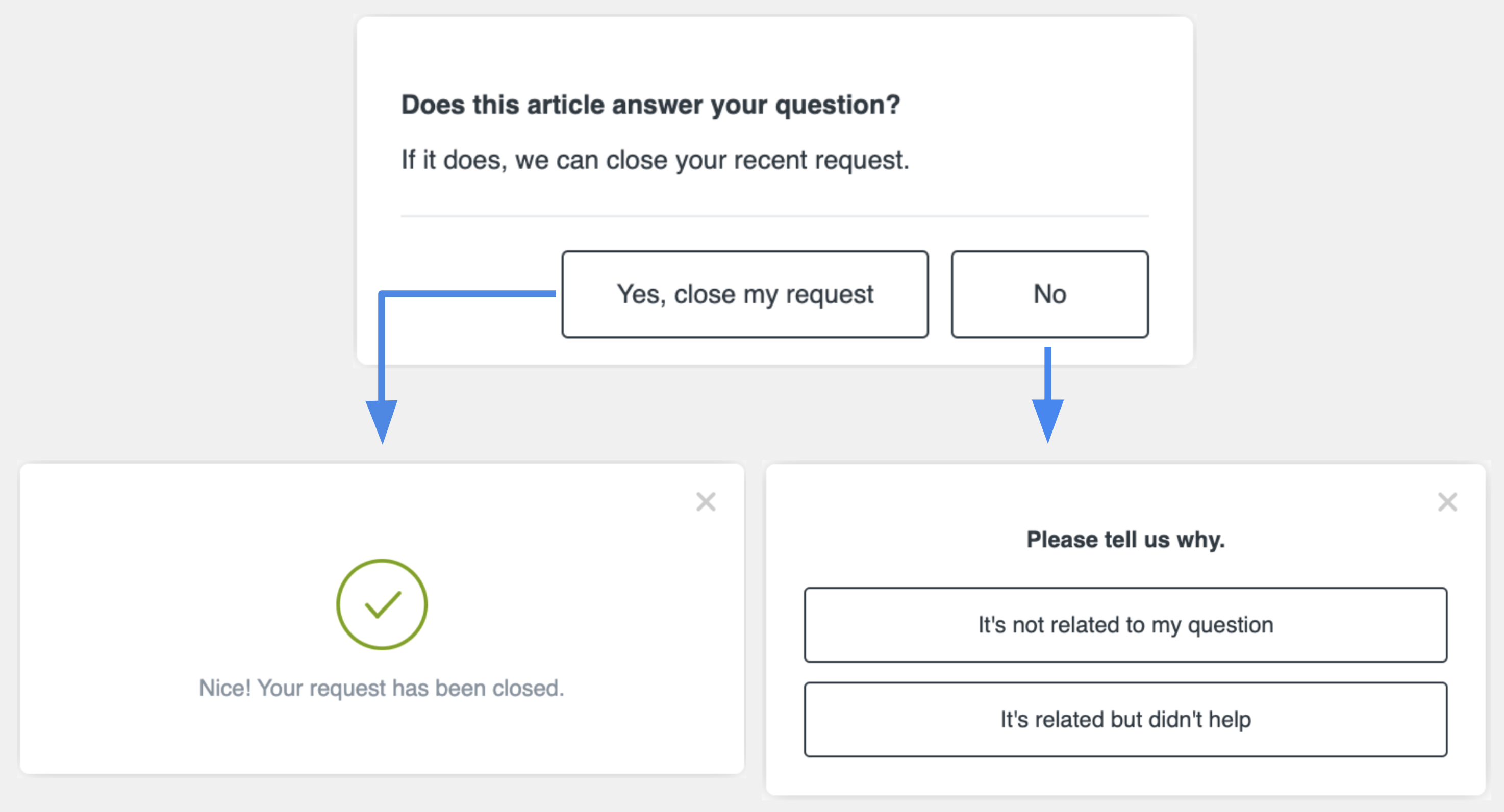 We expect that in some cases, you may still need help. Our technical support engineers will be able to see what articles you've reviewed and take that additional context to better align with your needs on first reply.
Other Self Service Options
If an answer suggestion is the first time you are seeing an article, you may be interested in checking out some of our other self service options. We have a few search options available that can help you find articles faster.
Search
Search will suggest article content as you type your search query giving you an instant lookup for possible matches.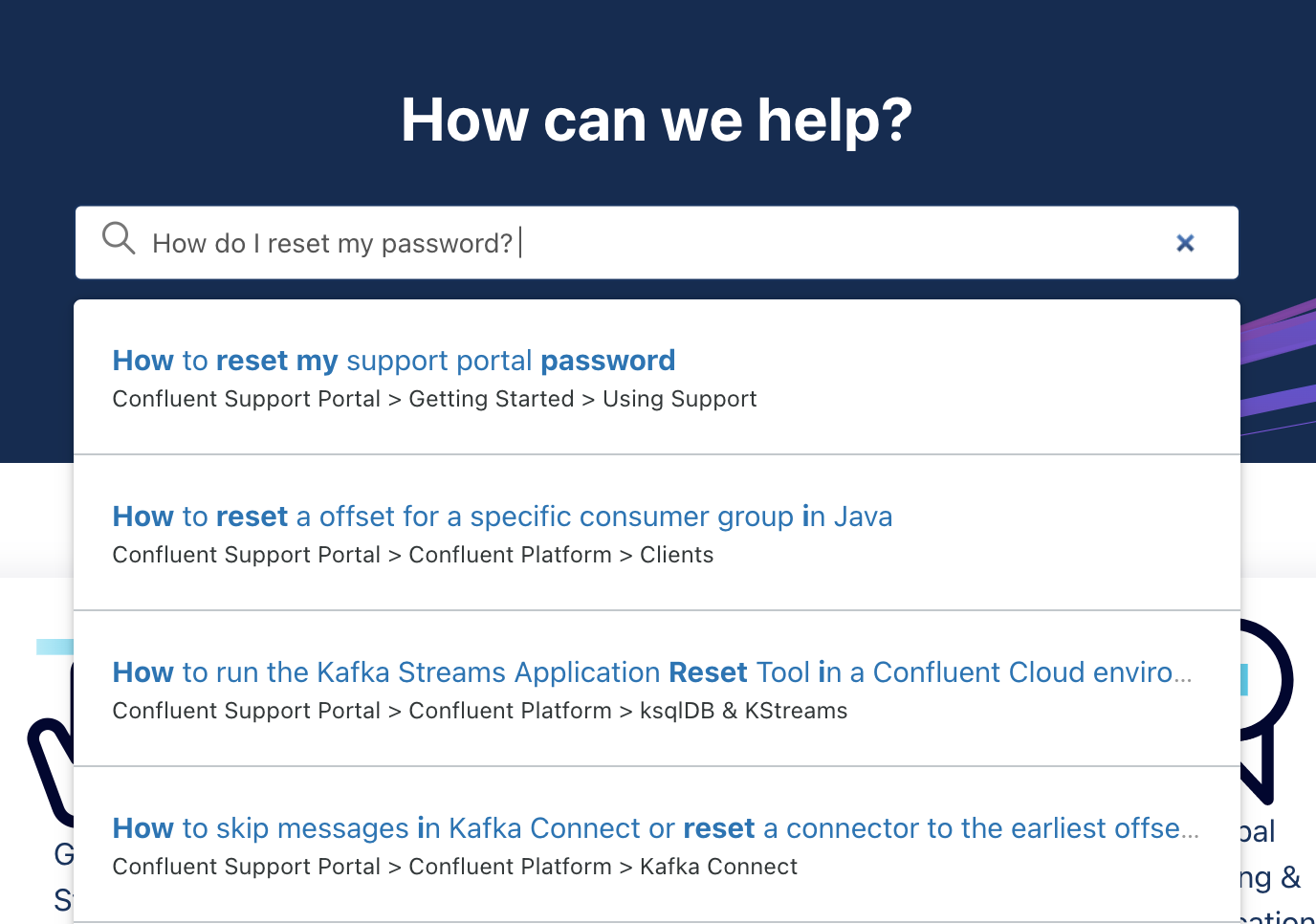 Submitting your search will give you a full list of results across the support portal (and soon into other Confluent content from our Confluent Docs and Developer pages). From here you'll get article snippets and vote indicators to show if the article was useful to others.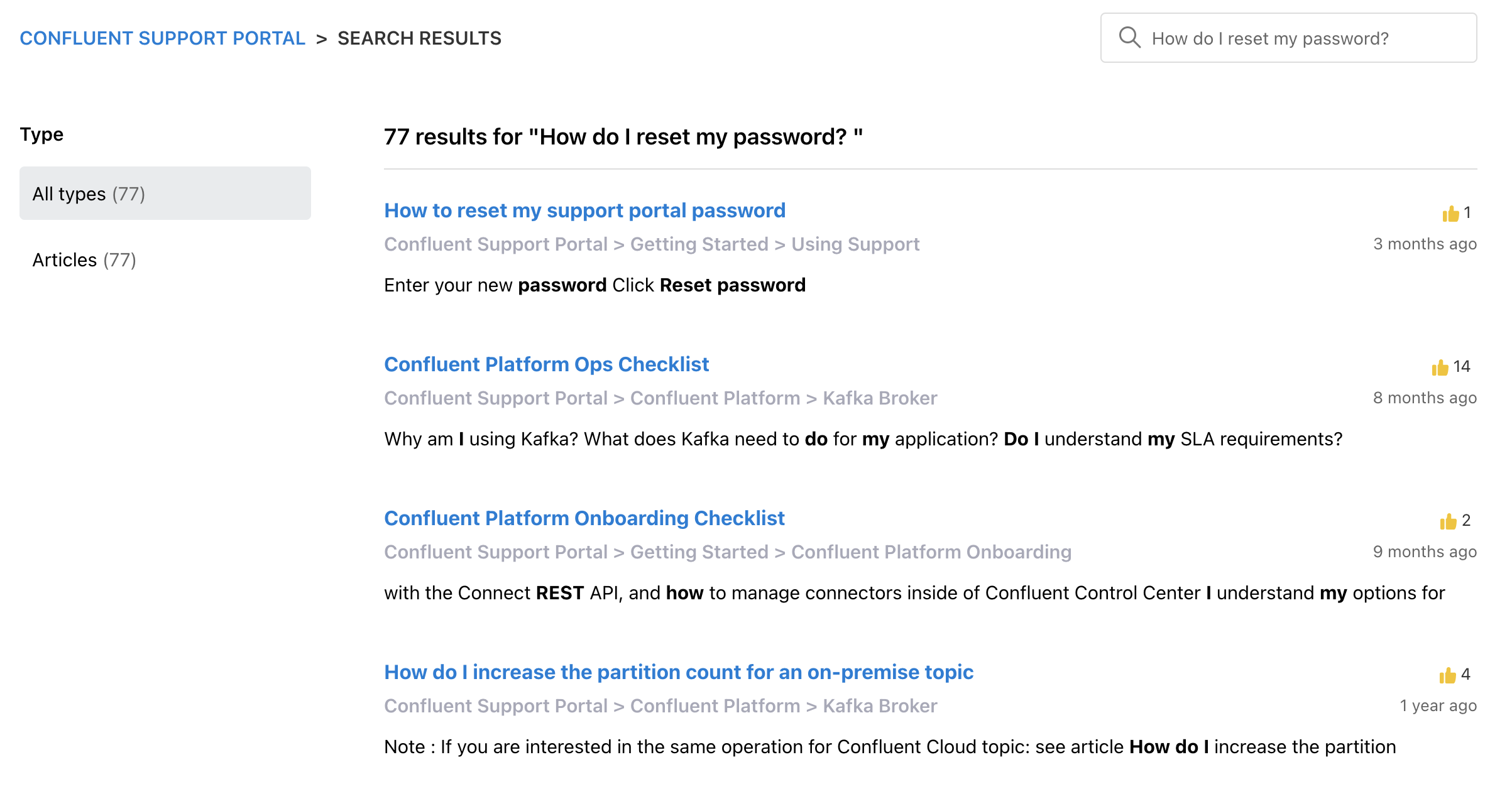 Article Suggestions During Ticket Creation
Suggestions are also available during ticket creation. As you enter your ticket subject, you'll be shown articles that may help you answer your question. A subject that clearly asks your question can help provide relevant suggestions while also making your request clear to the technical support engineer that will work on your request.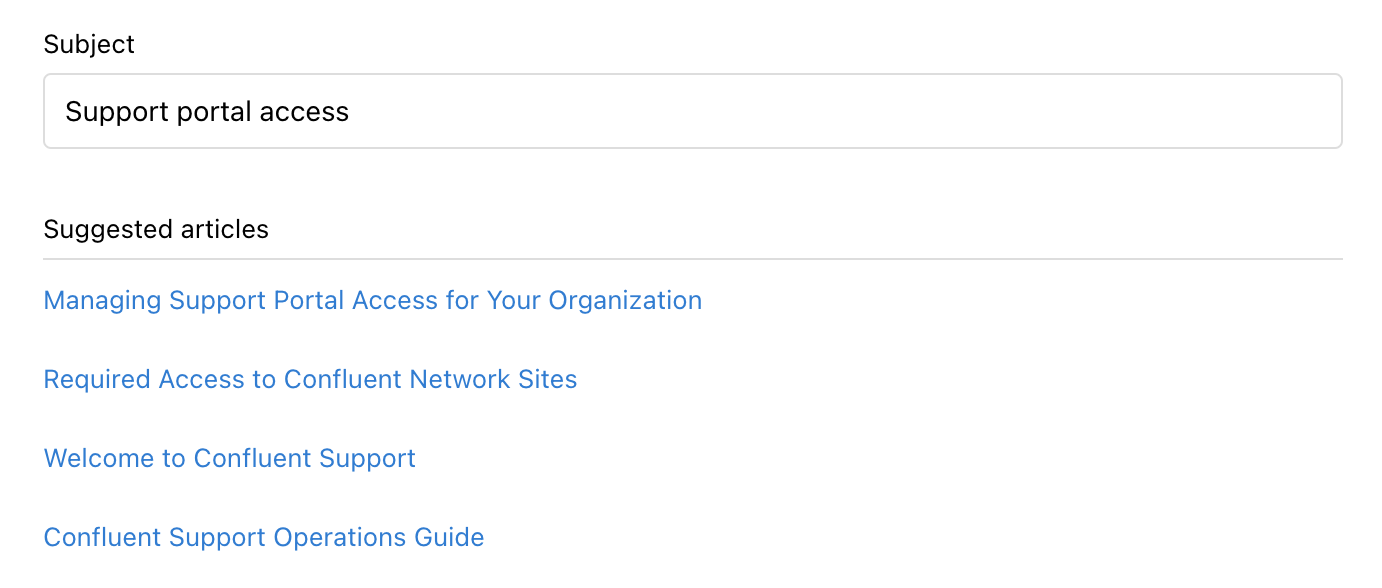 Article Votes
Votes aren't really a self service option, but they are a valuable feedback mechanism to our teams. We review votes to see what content is working and what isn't. If you find that an article is helpful (or not), let us know at the bottom of the article by answering a quick question: "Was this article helpful?"