Description
I am unable to log into the support portal and I see an alert that says:
This login is different from your Confluent Cloud account login
This account is associated with a Confluent Cloud account that has SSO enabled. Support portal access requires a separate username and password. To set a password, click 'Forgot Password' and follow the prompts.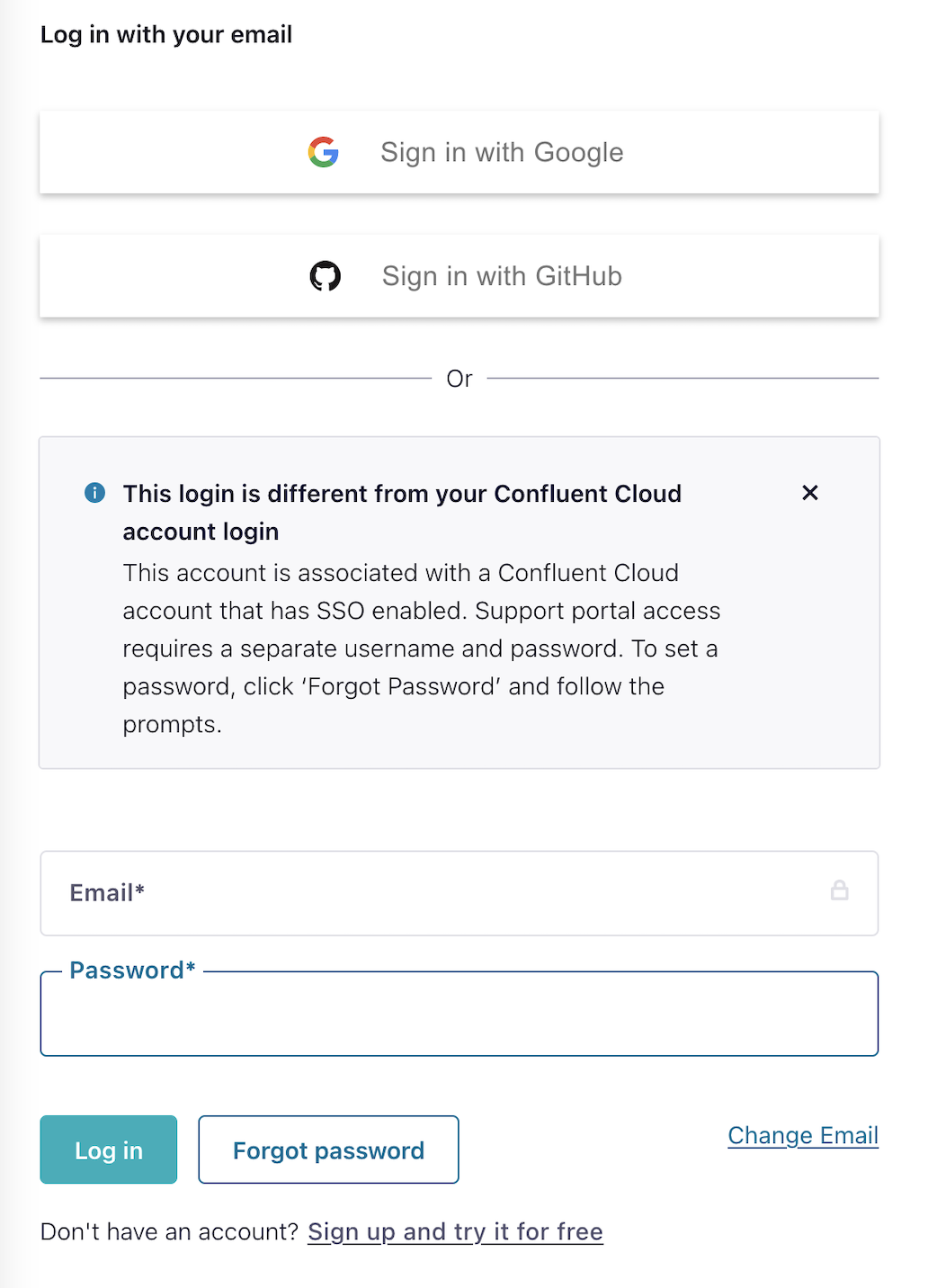 Applies To
Users who log into Confluent Cloud via SSO
Cause
Support Portal accounts do not currently support SSO credentials that are setup in Confluent Cloud.
Resolution
You can set a new password by following the steps to reset your support portal password.