Today, we are pleased to announce the release of Confluent Platform 6.1. With this release, we are further simplifying management tasks for platform operators and providing even higher availability for enterprises who use Confluent as their central nervous system and data backbone for business-critical applications.
Building on the innovative feature set delivered in Confluent Platform 6.0, this latest release brings a truly cloud-native experience to the event streaming platform, ensuring elastic scalability and high availability for your modern applications.
CP 6.1 delivers the most powerful, cloud-native event streaming platform yet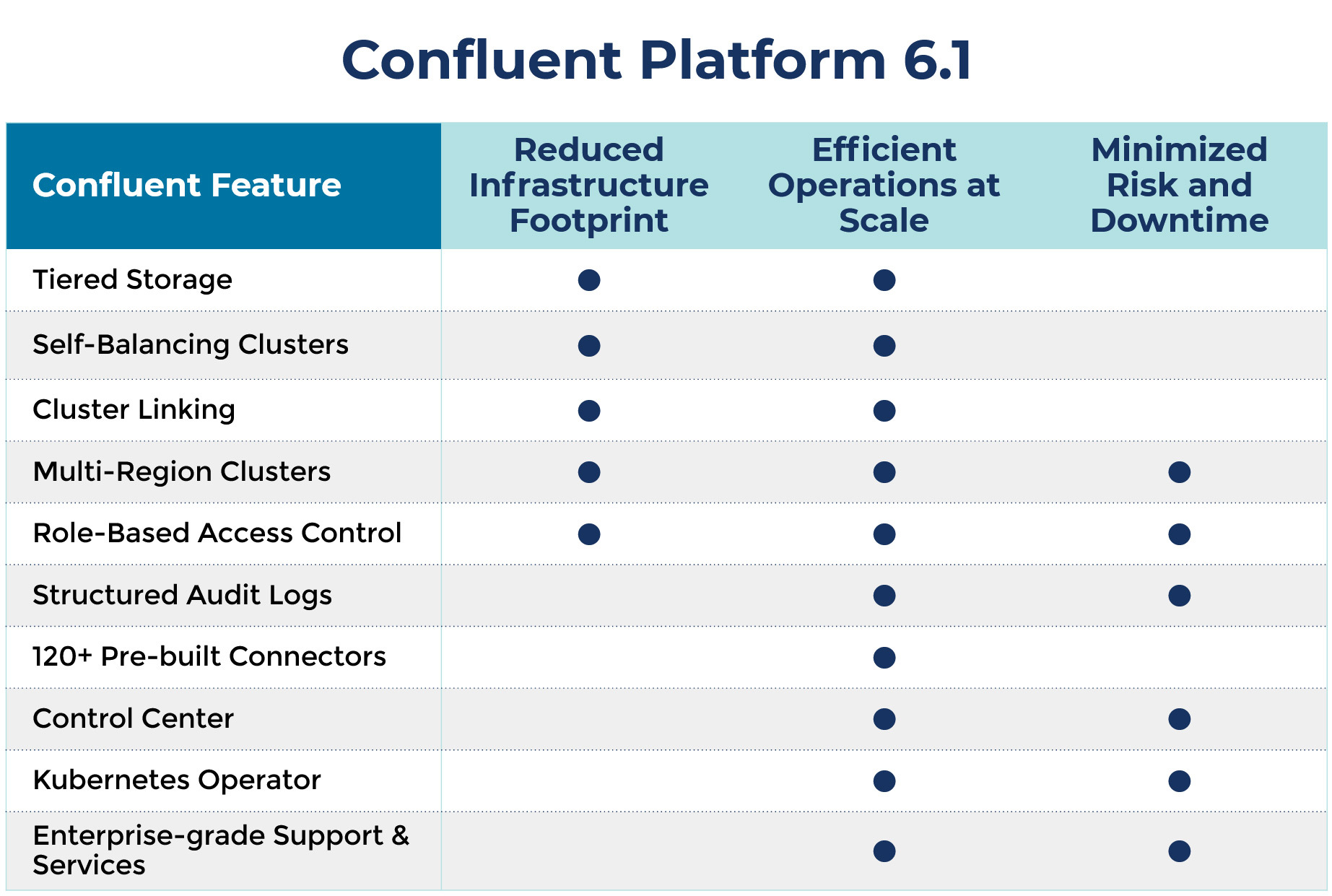 Watch Tim Berglund's overview of what's new in Confluent Platform 6.1 or read the blog post for full details.
Full release notes available.
Ready to upgrade? Download Confluent Platform 6.1